Member Profiles
Name: Stojo Miserlioski
Instruments: Clarinet, Bass Clarinet, Eb Clarinet, Saxophone
Member Since: 2018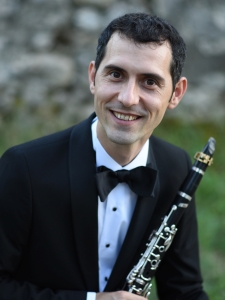 Why did you join AFM Local 655?
Having a collective voice helps making things right easier. Too many people trying to take advantage of the little guy!
Tell us About Yourself:
Stojo, a native Macedonian, first started playing the clarinet at the age of eleven. He has since won many national and international competitions. To name a few: National Clarinet Competition 2002 (Macedonia), National Chamber Music Competition 2003 (Macedonia) Sofia International Chamber Music Competition 2003, (Bulgaria), International Clarinet Competition 2004,(Serbia), Lynn Conservatory Concerto Competition 2008(FL, USA). He is equally at home as a soloist, recitalist, in the orchestra or in a chamber setting. His performance engagements have taken him all over Europe and North America. He is currently working as a freelance musician and a clarinet teacher in South Florida.
More:
http://www.afm655.org/instruments/detail.php?lastname=Miserlioski