Profile: Mike Lewis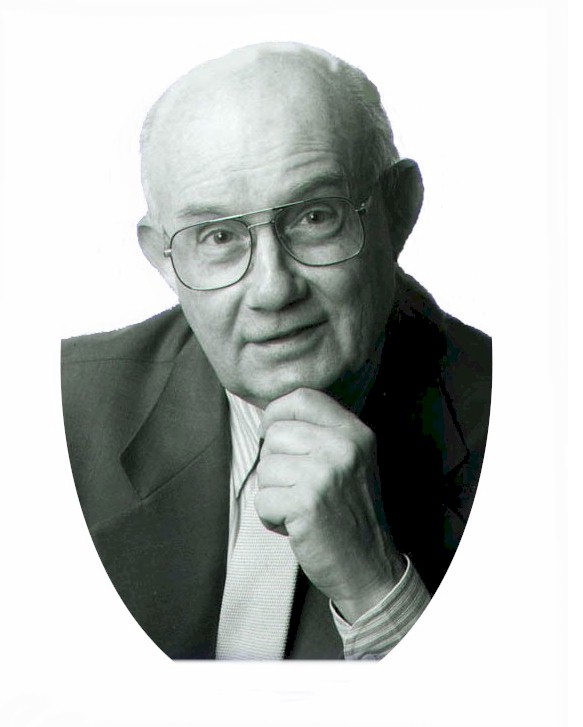 Mike Lewis' biography reads like a timeline of South Florida music history. An impressive list of famous names have benefited from his talents, including Jackie Gleason, Rod Stewart, KC and the Sunshine Band, The Bee Gees, Jose Feliciano, Dr. Hook, Lionel Hampton, Betty Wright, Julio Iglesias, Willie Nelson, Diddy, Black Sabbath, Inner Circle, and countless others. Mike has worked in virtually every imaginable media and musical style; listing all of his credits would require many pages.
Mike's musical beginnings were somewhat tentative. "I started piano lessons when I was 6, but wasn't too thrilled. After I began playing the trumpet at age 12, I sort of got hooked on music. All the local high school band directors had a dance band, and at age 15 they put me on 1st trumpet." AFM membership has been an important part of his life for 53 years, having first joined a small local in Hamlet, North Carolina. "We played all over North and South Carolina. I wasn't even old enough to drive. Somebody had to give me a ride to the gigs!" Mike later transferred his membership to Local 802 (New York) and finally, in 1964, to Local 655.

While studying at Florida State University, Mike began to get serious about another musical pursuit: arranging. "We had a jazz band that I played trumpet in, so I naturally wrote a few charts for us. My first arranging lessons came from a great guy named Dave Friend. He heard a chart I did on "The Sweetheart of Sigma Chi" and said, 'Lewis, you're gonna make some money.' About this time I was totally sick of playing the trumpet, so in my junior year I dug out my brother's alto sax and taught myself how to play it."
Mike describes how producer Brad Shapiro gave him his first professional break: "He had been recording at Bobby Dukoff's (Local 655) old studio on NW 7th Ave., and Bobby told Brad about me. Brad had been the bass player for Steve Alaimo, so I met Steve, and became his arranger and conductor. When Steve and Henry Stone formed TK Records, I became the 'house arranger.' I lost count of how many sessions we did at TK in the 70's."
"Criteria and TK were the places to be in the 70s and 80's," recalls Mike. "I once did a string session at 7:00 AM on a Sunday morning, because that was the only time the studio was available. There were musicians there on almost a 24-hour basis."
Quite a few of the songs that Mike contributed to in those years have become classic hits, regularly featured in films, television shows and commercials. This has resulted in significant additional pay for the musicians who played on the original recordings, thanks to the New Use provision in the AFM Sound Recording Labor Agreement.
Whit Sidener is among the hundreds of musicians that Mike Lewis has hired over the years. Director of the prestigious Studio Music and Jazz program at University of Miami's Frost School of Music and longtime Local 655 member, Whit fondly remembers the TK sessions that began in the 1970s. "Many of these recordings were big hits. Mike wrote all the charts, horns and strings, and played tenor and alto on the sessions. Vinnie Tanno (Local 655) was the trumpet player and I played bari, tenor, and flute. Later Mike added Duke Schuster (Local 655), and when Duke moved to Orlando, Kenny Faulk (Local 655) joined on trumpet. Mike also did a lot of writing for other sessions, club acts, big bands etc. I don't know when the guy ever slept. He invented the word 'workaholic.' The TK gig dried up sometime in the 80's but the money has kept coming in through new-use and re-use payments ever since."
Mike does not hesitate when asked about the positive effect the AFM has had on his life. "The biggest impact has been the Pension Fund. That's a no-brainer. I really feel bad for all the members who continue to do non-union jobs. Unfortunately, when you're young, you never think you're going to get old. I'm proud to say that I've never done a non-union job. I talk to musicians all the time about the pension fund. The impact of the pension fund is enormous. I could literally retire now and never work another day for the rest of my life."
Unfortunately, Mike says that he is currently "at odds" with the Federation. A man of high ideals, his disagreement with the "Special Payments Tax," a by-law that was passed at a recent AFM convention, has led to this conflict. Yet Mike's commitment to the AFM mission has never wavered. Whit Sidener is thankful for Mike's steadfastness to Union principles. "I learned so much from Mike Lewis about music and about business. He always filed contracts, even when under extreme pressure from management to work 'off the books,' and he made sure all of the pension contributions were in. Mike has always been one of my heroes."
Another musician with great admiration for Mike Lewis is Local 655 member Hal Batt. A successful guitarist, composer and producer, Hal initially hired Mike to arrange horns and strings for a TV session in 1981. "His name was on the records that I listened to, and for me to hire him was a great thrill. After that session Mike started hiring me to play guitar for almost all his sessions. I stayed with the union from that time on. I have the utmost respect for Mike. He's been on major hit records for over thirty years; that alone shows his longevity and his ability to get through the good and bad times in the music business. He's a one-of-a-kind man; fair but also very loyal to the people that he works with. He's been a great mentor."
Before moving to South Florida and joining Local 655, trombonist and contractor Steve Sigmund had already played some of Mike's arrangements. "I knew of Mike's reputation as a prominent arranger and producer, but it was several years before I actually worked with him in the studio," recalls Sigmund. "I was immediately impressed by his great sense of organization. Mike is an expert at managing a recording session, maximizing the time and budget while extracting the most musical product for his client. Watching Mike work and getting to talk to him has been a great experience for me over the years."
"I have the utmost respect for good musicians," says Mike. "An old friend of mine told me once that in doing recording sessions in Los Angeles, somebody would occasionally bring in a bad chart. However, the players were so good that even a bad chart sounded great! An arrangement is only as good as the performance level of those playing it."
He has blunt, practical advice for those wanting to be successful studio musicians. "Be a great player, and show up on time!" Mike's recommendation to aspiring arrangers: "Assuming your arranging skills are up to snuff, it's who you know. Try to meet and network with as many people as you can. Pay attention to business. Be available and return calls promptly. In the words of the late Billy May (Local 47), 'Be better than anyone faster and faster than anyone better.'"
While he admires many arrangers, Mike developed his own unique approach. "I try to make every part a melodic part. Music should flow naturally. I do not use the piano when I write. The piano is just a tool, not a crutch." Lewis rejects analytical arranging methods. "If it sounds and feels good, that's good enough for me." His distinctive sound seems to have enhanced his commercial success. "I have several letters from producers and songwriters sent to me over the years, thanking me for not doing "cookie-cutter" arrangements for them. I have always tried to think 'out of the box.'"
When a Lewis-arranged song is re-recorded by a new artist, it's not unusual for his catchy instrumental hooks to survive and become an integral part of the new version. His familiar brass melody from Bobby Caldwell's "What You Won't Do For Love" is one example. Mike's arrangement for KC & The Sunshine Band's "Boogie Shoes" was extensively sampled by rapper Trick Daddy for the song "Take It To Da House." The album "Thugs Are Us" that spawned that smash single for the rapper reached Number Two in Billboard in 2001. The song's appeal is certainly due in part to Mike's memorable three-note brass riff.
The string arrangement for the timeless "Too Late to Turn Back Now" for The Cornelius Brothers and Sister Rose is another famous illustration of Mike's artistry. "The guys in Muscle Shoals heard that and I was their guy for years. I actually played piano on that album. Good thing I practiced as a kid."
These days, despite the fact that he could easily retire, Mike Lewis shows no signs of slowing down. "I continue to work because I love what I do, and can't see myself sitting around doing nothing." It's obvious that he still retains the same work ethic and pride in his craft. "The most satisfying work I've done in recent years has been with jazz singer Nancy Reed. She sang with Benny Goodman in her youth before she got married and retired. I've done 3 albums for her, with another planned this fall. She loves big string sections, and writes wonderful jazzy tunes!" It's his background in jazz that Mike credits for his success in so many different musical genres. "I'm a chameleon, I suppose. With my roots in jazz, I've always found it easy to adapt to whatever style I'm working in at the time. Every style has its 'quirks,' but basically, music is music. I write what I like."

Write reply
Comments must be approved before being published.