Profile: Candido Camero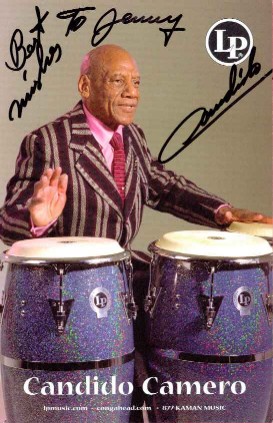 Candido Camero, a member of South Florida Musicians Association since 1960, has been named a National Endowment for the Arts Jazz Master and will receive the award in New York City in October.
The Cuban-American percussionist pioneered the use of more than one conga drum, using up to three congas and bongos to play melodies in addition to providing rhythmic and harmonic accompaniment. Candido has performed on the Jackie Gleason Show, The Ed Sullivan Show, and on many specials, and has played with Dizzy Gillespie, Count Basie, Celia Cruz, Tony Bennett, Tito Puente, Lionel Hampton, Duke Ellington, and many other greats. He was also a member of the Billy Taylor Quartet.

Replies
Write reply
Comments must be approved before being published.