Member Profiles
Name: Fernandez "Yunior" Lopez
Instruments: Viola
Member Since: 2014
Why did you join AFM Local 655?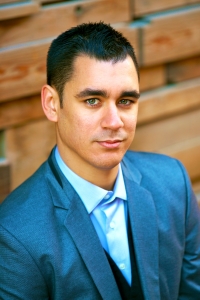 To receive future benefits and be protected by a supportive musical organization
Tell us About Yourself:
Recognized as a versatile musician, Cuban-born violist Yunior Lopez enjoys a unique career as a chamber player, conductor, and entrepreneur. A recipient of many awards and prizes, Mr. Lopez appears regularly throughout North America collaborating with esteemed artists as both conductor and violist. Born into a family of chemists, doctors, and lawyers, Mr. Lopez became interested in music through his exposure to various styles and genres native to the island, including Afro-Cuban jazz, bolero, danzón, and filín, to name a few. Furthermore, his aunt, Anais Abreu, is one of Cuba's foremost singers and one of the world's leading figures of bolero. Following his family's defection from Cuba, Mr. Lopez settled in Las Vegas where he won a contract with the Las Vegas Philharmonic at the age of 18.
More:
http://www.afm655.org/instruments/detail.php?lastname=Lopez,Fernandez

Write reply
Comments must be approved before being published.