Member Profiles
Name: Ron Nicolai
Instruments: Guitar
Member Since: 2008
Why did you join AFM Local 655?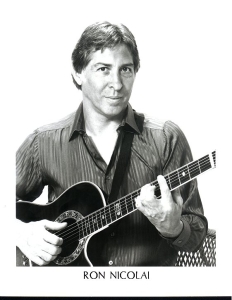 I have been a member since age 18 and I believe in their philosophy of brotherhood, and teamwork, and their support for members in financial crisis, problems on the road, etc.
Tell us About Yourself:
Songwriter, guitarist, singer, and writer, Nicolai has recorded/produced a CD of 12 original songs titled 'Waitin' for the Sun'; Produced songwriter showcase concerts for Connecticut Songwriters Association; Served on the C.S.A. Songwriters song screening and evaluation committee; was a Semifinalist, American Song Festival Lyric Competition; and authored beginners and intermediate guitar instruction manuals.
More:
http://www.afm655.org/instruments/detail.php?lastname=Nicolai

Write reply
Comments must be approved before being published.