Member Profiles
Name: Robert Sherber
Instruments: Bass Guitar and Acoustic Bass
Member Since: 2014
Why did you join AFM Local 655?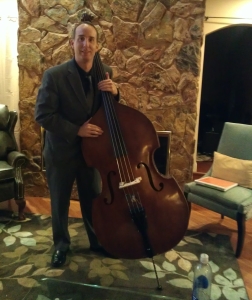 I chose to be a member of the Union because I wanted to feel like a part of a larger organization. As a musician it can be discouraging at times if you don't have a support system in place like the Musicians Union. My father and grandfather were postal workers and were union members as well so I take pride in the fact that in some way I'm following in their footsteps.

Tell us About Yourself:
Born and raised in south Florida, Robert attended Dillard School of the Arts under director Daryl Kunesh. From 2005-2007 he was the touring bass player for Miami Soul recording legend Clarence Reid aka Blowfly and recorded 'Blowfly's Punk Rock Party' (Alternative Tentacles). He co-wrote two Clarence Reid singles, 'Prime time' and 'Gas guzzler'. He received his Associate of Science Degree in Music at Broward College in 2012. While at Broward College he played in the Big Band as well as small ensembles and studied with Jason Hainsworth, Rupert Ziawinsky, and Jonathan Dadurka.
More:
http://www.afm655.org/instruments/detail.php?lastname=Sherber

Write reply
Comments must be approved before being published.