Member Profiles
Name: Thais Moreira
Instruments: Guitar and Vocals
Member Since: 2015
Why did you join AFM Local 655?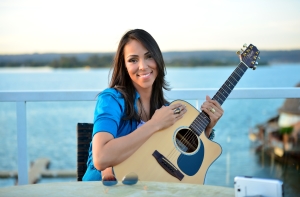 This is a beautiful opportunity! I need to know news about singers and opportunities.

Tell us About Yourself:
Thais is an entertainer that engages audiences with contagious enthusiasm and performs an extremely wide range of songs that span from Bossa nova, Samba, song of carnival (brasilian) Pop, Disco, classic and beautiful, to latin and American songs...she will set the mood to your special occasion. A singer/ songwriter specialized in creative performances for wedding events, restaurants,clubs, private parties, she involves the audience with her deep voice with careful and spontaneous musical intelligence. She was finalist of The Voice Brazil TV and Idols in Brazil!

More:
http://www.afm655.org/instruments/detail.php?lastname=Moreira

Write reply
Comments must be approved before being published.