Member Profiles
Name: Lowell Thomas
Instruments: Oboe, Oboe d'Amore, English horn, Steel Drums
Member Since: 2012
Why did you join AFM Local 655?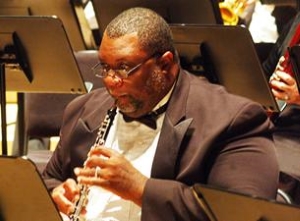 Professionalism.
Tell us About Yourself:
Oboist Lowell Thomas was born in Philadelphia where he began playing oboe at Germantown High School. He studied music at Settlement Music School (Germantown). Lowell attended the Philadelphia College of the Performing Arts. He received his Bachelor of Music Education from Combs College of Music and his Master of Music from the University of Miami. Lowell has studied with Robert Bloom, David Schneider, John Dee and Roy Cox. He has performed with the Sunrise Symphony as well as the Miami Symphony.
More:
http://www.afm655.org/instruments/detail.php?lastname=Thomas,Lowell

Write reply
Comments must be approved before being published.