Member Profiles
Name: Jeffrey Apana
Instruments: Oboe and English horn
Member Since: 1994
Why did you join AFM Local 655?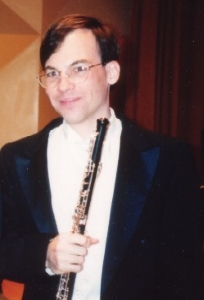 Musicians are often taken advantage of, and it is only through collective action that we have the power to stand up to those that take advantage of us. 
Tell us About Yourself:
Jeffrey Apana received his BM in performance from the Eastman School of Music and his MM in performance from the Florida State University. A member of the Ohio Light Opera orchestra from 1991-1992, Apana has played with the Seaside Music Theater orchestra in Daytona Beach, the Florida Classical Orchestra, the Florida Philharmonic Orchestra, Miami Chamber Symphony, Florida Grand Opera, Palm Beach Opera, Miami City Ballet, Symphonic Pops of Boca Raton, Sunshine Pops, Key West Pops, and for local productions of national tours such as Miss Saigon and Beauty and the Beast. He is currently a member of the Symphonia, Boca Raton and the Southwest Florida Symphony in Ft. Myers.
More:
http://www.afm655.org/instruments/detail.php?lastname=Apana

Write reply
Comments must be approved before being published.