Member Profiles
Name: Nelson Armitano
Instruments: Viola
Member Since: 2015
Why did you join AFM Local 655?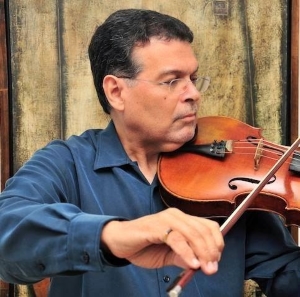 Unity and communication are paramount and really matter.
Tell us About Yourself:
Nelson Armitano, violist Studied at Mannes College and the Manhattan School of Music, in New York with Paul Doktor and Lillian Fuchs. He moved to The Netherlands in 1978 after winning the position of Assistant Principal Viola of the Nederlands Balletorkest. A year later became a member of the Nederland Kamerorkest, a position he held for seven years. For a period of three years, between 1985 and '88, he shared his activities in The Netherlands with collaborations in his hometown, Caracas. He was Assistant Principal viola of the 'Orquesta Sinfonica Venezuela', Principal viola of 'Sinfonieta Caracas' and a member of the Caracas String Trio.
More:
http://www.afm655.org/instruments/detail.php?lastname=Armitano

Write reply
Comments must be approved before being published.