Member Profiles
Name: Jacob DiEdwardo
Instruments: French horn
Member Since: 2018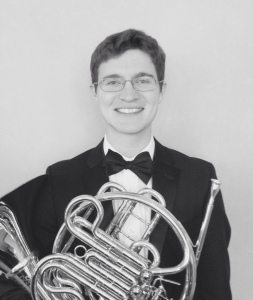 Why did you join AFM Local 655?
I chose to be a member of the Union because I have seen first hand how the Union can directly and significantly work to protect musicians.
Tell us About Yourself:
Jacob DiEdwardo, horn, is an active freelancer and private instructor in his hometown of West Palm Beach, Florida. He earned his Bachelor of Music degree in horn performance from Palm Beach Atlantic University and his Master of Music degree in horn performance from Northwestern University. His primary teachers include Gail Williams (Chicago Symphony), Jonathan Boen (Lyric Opera of Chicago) and Predrag Ivanovic (former Professor of Horn, University of Belgrade). During the 2013-2014 season, Jacob was an associate member of the Civic Orchestra of Chicago. From 2014-2016, he was a member of Axiom Brass, a highly acclaimed brass quintet based in Chicago.
More:
http://www.afm655.org/instruments/detail.php?lastname=DiEdwardo

Write reply
Comments must be approved before being published.