Member Profiles
Name: Steve Busman
Instruments: Guitar, Vocals
Member Since: 2016
Why did you join AFM Local 655?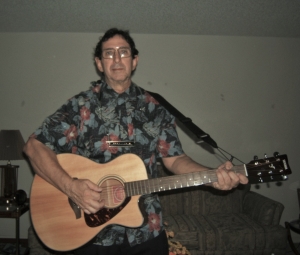 To seek professional work and to be paid a professional pay scale and to be properly represented. Also I would like to meet other musicians with the same interests.
Tell us About Yourself:
I started playing the guitar when I was nine years old and as a teenager I played in bands for school dances and private teenage parties. I also performed for a wedding with a union group and played at a hotel on Miami beach. In my twenties I performed at nightclubs. Mostly young peoples nightclubs and Holiday Inns. In my later twenties I continued playing nightclubs and opened shows for recording artists that were signed to record labels. I performed at the Fountainbleu Hotel on Miami Beach With an international recording artist named Richard Puente who had a billboard hit. I then took a 20 year break from music and just a few years ago decided to pick up where I left off.
More:
http://www.afm655.org/instruments/detail.php?lastname=Busman,S

Write reply
Comments must be approved before being published.